Etobicoke's #1 Private Investigation Agency
We are an Award-Winning Private Investigation Agency serving Toronto, Mississauga, Oakville, Vaughan, the GTA and the Province of Ontario. Built on trust, expertise and integrity, Star Quality Private Investigations® Toronto is a full service firm for over two decades. Our investigative team is comprised exclusively of male and female former law enforcement detectives, sergeants and executives. Our ability to produce superior, confidential results while maintaining a dedication to your privacy, has elevated us to a nationally recognized and respected brand that individuals, corporations and legal teams can count on.
Let The Experts At Star Quality Private Investigations® Etobicoke Get You the Answers You Need, Want & Deserve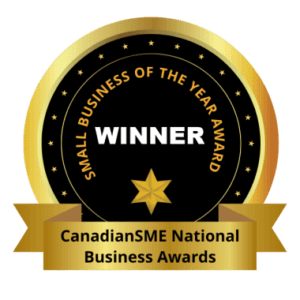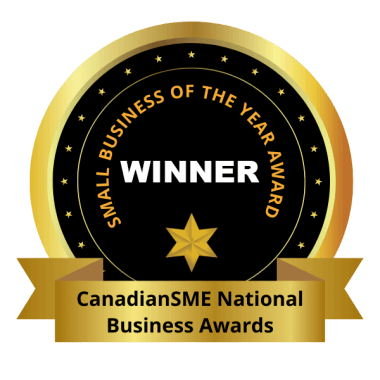 Star Quality Private Investigations® Etobicoke is an award-winning Canadian, full-service private investigation firm, serving individuals, corporations, families and legal teams, for over two decades. Private Investigation is one of the most diverse industries in its clientele, whom collectively are all seeking one, common outcome. The truth within their specific story, as proven through compelling evidence captured by investigators. As one of the first and definitely the longest, women-led fully licensed, private investigations and security business in Canada, Star Quality Private Investigations® Etobicoke has earned its stellar
agency reputation and attributes their success to being a straight-talking, transparent and compassionate industry leader.  In 2020, our Private Investigation Agency was the honoured recipient
of the National CanadianSME RBC Business of the Year Award.
Etobicoke Private Investigation Services
Family Law Investigation Experts
Family Law Investigations can be extremely emotionally charged, contentious affairs. The Star Quality Investigations team specialize in the niche realm of divorce and child custody private investigations in Etobicoke, helping you secure professional evidence to reach a fair and favorable settlement faster, and in the best interest of your family.
Our family law case workers bring both industry expertise and empathy to each case, helping you seamlessly navigate situations involving infidelity, substance abuse, child custody, divorce, fraud, hidden assets, and other legal issues.
Corporate Investigation Partners
Trusting your employees and business partners in an integral part to running a successful business. We are proud to have supported hundreds of Fortune 500 Corporations, Law Firms, Local Businesses and Start-Ups with corporate investigation services for day-to-day operations, or to look into suspicious activity within your business.
Whether requiring evidence for suspicions of fraud, WSIB investigations, sabotage, or criminal/questionable behaviour, our team of experts gets you the answers you need, while adhering to strict confidentiality and privacy protocols.
GPS Tracker Rental & Purchase
As one of few licenced dealers in Etobicoke, SQPI can sell and rent powerful, yet discreet GPS trackers to track the movement of a person or vehicle.
Our state-of-the-art tracking devices are an ideal solution to monitor the whereabouts of a loved one or family member should you suspect infidelity, questionable behaviour or substance abuse. GPS Trackers are also a popular choice for clients living or working within an area with a high rate of car theft. Clients will also purchase GPS devices to affix to their vehicle should they be living or working within an area with a high rate of car theft.
Offering the most competitive rates in Etobicoke, you can now discreetly protect your property and regain peace of mind.
Background Checks
Sometimes you need to dig a little deeper: our background checks can help with that. Our background check services offer individuals and businesses across Etobicoke the opportunity to reveal concealed information or records about an individual in question, to help you make an informed decision. These thorough and customized investigative searches can prove to be highly effective, particularly when the person of interest is a current or potential spouse/partner, a family member, a co-worker, an employee or employer, a child or senior caregiver.
Our Etobicoke investigative team can also provide detailed corporate background checks, to ensure the suitability of a possible future partner or employee. The future of your business shouldn't be left to chance; ensure that you have the full picture with our corporate background check services.
What EXACTLY is the STAR QUALITY DIFFERENCE?
Unmatched, Confidential Results, Exceptional Expertise, Customized Approaches, Total Transparency. LET US NOT FORGET THE REAL TIME LIVE UP DATES.
Our Private Investigation Agency's roots in the Toronto community run deep. We've been proud to serve families, businesses, legal teams and individuals across Etobicoke and the GTA, for several decades. Our solid reputation has been built through our Team of dedicated Private Investigation Experts, who are not only committed to providing fast answers, but also delivering an unparalleled level of high-touch service to our clients. You're not just another case number to us and here's how we'll prove it:
The secret to WINNING RESULTS every time? We combine a Team with unmatched industry experience, a commitment to personalized service, a csotumized investigation plan and a promise to work faster and harder, for you!!!!
When you choose the Star Quality Private Investigations® Etobicoke Team for your Family Law or Corporate Investigation, you're in the capable hands of Ontario's Best and Brightest Private Investigation Rockstars. Each member of our Expert Team is a former law enforcement officer with a highly specialized skill set, and many of our investigation professionals are women (a rarity and an asset in the Private Investigation world!). We are proud of our 99.99% SUCCESS RATE in securing quality evidence for our clients and are committed to managing each case with the utmost Compassion, Expertise, Guidance, and Empathy.
As part of our approach to Private Investigations in Etobicoke, we maintain an unequivocal focus upon you, the Client.  As our commitment to your case, we work hard to ensure that your investigation strategy feels like a perfect fit. Your highly personalized Investigation and Risk Management Plan is developed within a few hours of initial contact and completion of retaining our services, and is based on the answers you are looking for. You decide how much or how little you are able to spend, and we will work collaboratively with you to ensure that you are receiving the most comprehensive services within your budget.
Even the smallest of details can make a big difference, so we are Meticulous and Communicative at every step of your investigation; two factors that we believe lead to successful outcomes for our clients.
A key value-add for our clients across Etobicoke continues to be our Exclusive Investigation Live Feed Updates, which puts you in the drivers' seat of your investigation, informed at every critical turning point. Our Clients feel that they are literally riding shotgun with their Private Investigator!!! You'll know when your service has been initiated, when our subject changes location, each time evidence is secured and of coarse if your suspicions are confirmed. Your time is important to you and it it to us too. We commit to performing our services as quickly and effectively as possible, to not only save you from waiting for answers, but to work closely within or under your budget.
Why Choose Our Etobicoke Private Investigator Team?
All video and photography evidence which is secured by our Investigation Team, is preserved through professional and legal means. Our Surveillance Team ensures the footage is date and time-stamped, which can later be presented within a court of law, or any other government body. Courtroom evidence provided by our Private Investigation Team may include date & time-stamped 4K video and still photography, live witness testimony, written reports and affidavits, to name a few.
While the quality of our services is unrivaled, we also strive to make our rates as affordable and accessible as possible. As a boutique firm, we are flexible enough to find a personalized approach that works within your budget. As part of our dedication to being your Trusted, Transparent Investigations Partner, all costs and fees are always shared upfront without any hidden charges. We are proud to be the ONLY AGENCY WITHIN THE GTA WHO DOES NOT CHARGE FOR KILOMETRES!! WITH AN ALL-INCLUSIVE HOURLY RATE, for surveillance and investigative services, we never charge for extras that arise throughout your investigation without your request or approval. This hourly rate includes a senior private investigator, kilometers, gas, mileage, supplies, equipment as well as a USB of all high resolution 4K video and photography evidence.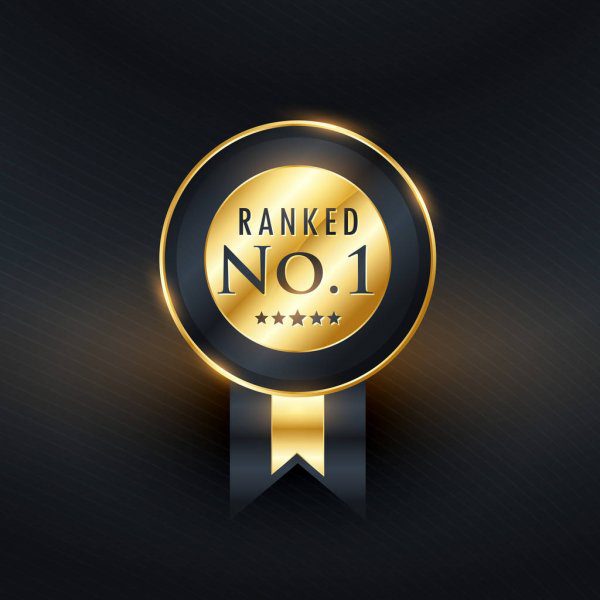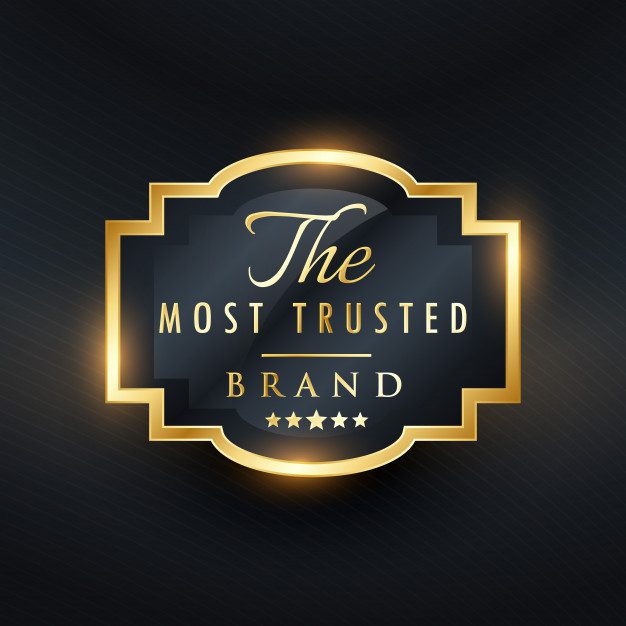 Additional services such as GPS Rental, Background Checks, Asset Searches, Employment Verification, Person Locates and Skip Tracing are offered at a flat discounted rate when booked tandem with surveillance.
Are you ready to learn more about our full service offering in Etobicoke? Explore the many ways in which our Team of Private Investigation Experts will get the answers you need – fast!