TORONTO'S #1 PRIVATE INVESTIGATION AGENCY
We are an Award-Winning Private Investigation Agency serving Toronto, Mississauga, Oakville, Vaughan, the GTA and the Province of Ontario. Built on trust, expertise and integrity, Star Quality Private Investigations® Toronto is a full service firm for over two decades. Our investigative team is comprised exclusively of male and female former law enforcement detectives, sergeants and executives. Our ability to produce superior, confidential results while maintaining a dedication to your privacy, has elevated us to a nationally recognized and respected brand that individuals, corporations and legal teams can count on.
Technical Surveillance Countermeasures (TSCM) GPS, Hidden Camera & Electronic Bug Sweep Services
Are you suspicious that your spouse knows information that was said in a private converstaion?
Do you suspect an employee or a partner is having you monitored or following you?
Are you concerned for the safety of your teenager, senior or loved one is being taking advantage of when they alone?
Do you suspect someone is monitor the activities of your elderly parent or their property?
Are you looking for a way to safe guard your home or business from outside monitoring of private conversations and movements?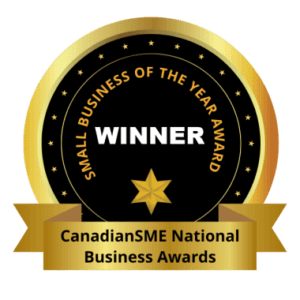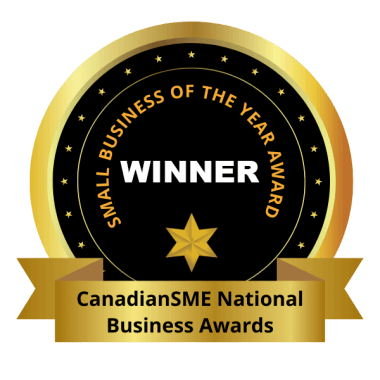 If you  answered "yes" to any of these questions, you should consider the use of the experts at Star Quality Private Investigations® Technical Surveillance Countermeasures (TSCM) Services. Our team is highly trained in the retrieval and removal of GPS Units, Hidden Camera's as well as Electronic Audio/Video detection services. We are Toronto's leading Private Investigation Agency all your Electronic and Bug Sweep Services.
When you choose Star Quality Private Investigations® for Technical Surveillance Countermeasures (TSCM), you benefit from the value-added service of our Live Feed Updates, a sophisticated technology providing you with real-time results.
Why Do I Need A Professional TSCM Service?
Also known as "bug sweeping" or "an electronic surveillance sweep," TSCM detects eavesdropping devices in your home, vehicle, or business. TSCM sweeps look for and eliminate these potential security breaches and identify areas of weakness where your security technology or privacy technology need to be beefed up.
Surveillance devices have become considerably more sophisticated since the days of hiding a bug in a potted plant or a lighting fixture; they're now smaller, less costly, and easier to conceal in everything from cufflinks to the pinholes in acoustic ceiling tiles.
Bluetooth, 5G and WiFi make it fast and easy to transmit information, and that information can be transmitted in real-time so that a fraud artist can listen in during board meetings or watch you as you go about your day.
To adapt an old saying: "A trade secret can go around the world in the time it takes retro security measures to put on their pants." Information is valuable, and it travels fast. Protect your company and personal assets before someone else takes advantage of it.
What's Involved In A TSCM Sweep?
A professional TSCM team will conduct a comprehensive TSCM sweep of your premises, vehicles, corporate residences, office spaces, boardrooms, mobile phones, landlines, and other areas of concern.
Before coming onto the premises, the team will:
Assess threats based on your premises and their location.
Identify risks particular to your circumstances. For example, key executives leaving the company or a teenage child getting involved in risky activities.
Evaluate the security you already have in place.


Evaluate the security you already have in place.
Conduct a visual inspection, looking for surveillance devices in places where they're commonly hidden.
Conduct a physical inspection behind faceplates of electrical switches and outlets, in the creases of furniture, behind baseboards, on computer cables, etc.
Complete a thorough electronic sweep using TSCM equipment to detect signals sent by electronic eavesdropping devices and other surveillance devices.


After the TSCM sweep, the team will:
Write a report detailing what they found.
Recommend changes to your security if necessary.
Advise you about your future needs for ongoing inspections and monitoring, including sweeps for temporary spaces such as corporate retreat locations and off-premises hot sites.
Why Choose Us?
As Toronto's leading Private Investigator team, we have been proudly helping individuals and businesses across the GTA gain clarity and control, for over a decade. We owe our strong reputation to our Investigative Rockstars; a team of former law enforcement officers with an extensive range of specialized skillsets. As our client, we'll guide you through the technology and our process, keeping you updated every step of the way.
As the only Toronto Private Investigation Agency to offer a  Real-Time Live Feed during surveillance. Our clients gain results and control from the first day of their investigation.
When your business is in jeopardy, or the safety of a loved one is in question, time is of the essence. For this reason, our response is always swift and timely. Within 1-3 hours of our first call with you, we develop a detailed Investigation & Risk Management Plan, outlining our strategy for your investigation and methods used to seek answers. Should you elect for investigative services beyond our Technical Surveillance Countermeasures (TSCM) detection, this will be integrated into your Risk Management Plan, serving as a playbook for your dedicated Private Investigator team.
Choose Expertise. Choose Excellence. Choose Results.
You're not just another case number to us. As Toronto's trusted Private Investigation Experts, we handle each case with confidentiality and unparalleled expertise. We've built the reputation of our team by providing fast, accurate answers in an economical manner.
Let us give you confidence and clarity by uncovering the answers you need, want, and deserve.
Call us now at 416-884-5100 to get a complimentary, no-obligation quote for all your private investigative needs.