TORONTO'S #1 PRIVATE INVESTIGATION AGENCY
We are an Award-Winning Private Investigation Agency serving Toronto, Mississauga, Oakville, Vaughan, the GTA and the Province of Ontario. Built on trust, expertise and integrity, Star Quality Private Investigations® Toronto is a full service firm for over two decades. Our investigative team is comprised exclusively of male and female former law enforcement detectives, sergeants and executives. Our ability to produce superior, confidential results while maintaining a dedication to your privacy, has elevated us to a nationally recognized and respected brand that individuals, corporations and legal teams can count on.
Knowledge, Expertise & Resources To Deliver The Information You Need.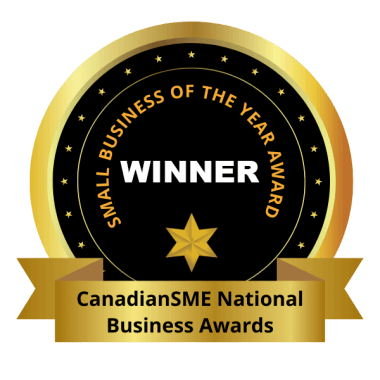 Unsure if the person you're marrying is who they say they are?
Having doubts about your new potential business partner?
About to hire a nanny to care for your children?
Concerned that your husband is concealing income during your divorce settlement?
Deciding between two candidates for an executive position?
…Chances are, you could benefit from a background check.
So much of what we learn or know about an individual is merely the tip of the iceberg. To develop a trusting relationship or make an informed decision, sometimes you need to dig a little deeper, to reveal what is lurking beneath the surface – this is where a background check comes in.
What is a Background Check?
Consider a background check to be a deep dive into the history of an individual. When performed through a Private Investigation Agency, a background check is performed using public records and investigative tools to verify information (such as employment history, driving records, education, income, or marital status) or to reveal undisclosed information (such as a criminal background, warrants, or hidden assets). 
There are a variety of applications for background checks, ranging from family law, to relationship matters, or corporate investigations. Below is a comprehensive list of where a background check can help you minimize risk by painting a full picture of the individual in question:
Employment Verification
Superior & Provincial Court Searches
Civil Litigation Search
Criminal Background Check
Asset Search
Confirmation of Relationship Status
Social Media Monitoring
Credential Verification
Reference Verification
Bankruptcy Inquiry
Corporation Search
Pre-Employment Screening
Drivers Record
Education Verification
Child & Senior Caregiver Background Check
Pre-Marital Background Check
Custody Background Check
As the leading Private Investigation Agency in Toronto, Star Quality Private Investigations® has the knowledge, expertise and resources to deliver the information you need, want and deserve.  Let our Expert Team verify and expose the facts to give you the confidence to make informed decisions in your business, marriage, divorce, child custody case…or anywhere in your life where a full picture is imperative.
Why choose us for background check services?
TORONTO'S INVESTIGATIVE LEADERS
Our agency planted our roots in Toronto in 1998, and since then our team has maintained a steadfast  reputation as one of the most trusted names in Private Investigation services across the GTA. We proudly owe our success to our team of Private Investigators, all of whom are former law enforcement officers with a diverse range of specialized skill sets. This allows them to be agile, fast and efficient in every single investigation, earning us a 99.9% success rate at uncovering evidence for our clients.
Whether a corporate background check or for a personal matter, your confidentiality is prioritized. Our experts are discreet, thorough, and professional, ensuring that your privacy is respected at all times
A PERSONALIZED APPROACH
Whether your person of interest is your spouse or partner, a child, a family member, a co-worker, an employee, an employer, a child or senior care giver, or a  potential/future business partner, the Star Quality Private Investigations® Team approach each background check by developing a customized plan that targets the answers that you're after.
Before your investigation begins, your dedicated case manager will invest the time to understand the specific nature of the information that you need, your individual circumstances, as well as your timeline and budget. Your background check is integrated within your personalized Investigation & Risk Management Plan,  which serves as a playbook, allowing you and our team members to understand the services and strategy involved to get your answers as quickly and effectively as possible.
Our Live Stream keeps you updated each component and critical turning point of your background check and investigation, helping you feel informed and in control.
RESULTS WHEN YOU NEED THEM
When it comes to private investigation services, time is of the essence. As a commitment to our clients, we begin developing your Investigation & Risk Management Plan within 1-3 hours of initiation, after which we move directly into the execution phase.
Our breath of experience and access to resources is extensive, which means that when it comes to background checks, we are fast and thorough. With the Star Quality Private Investigations® team, you won't be kept waiting for the answers that you're after.
Choose Expertise. Choose Excellence. Choose Results.
You're not just another case number to us. Trust the Investigation Experts at Star Quality Private Investigations® give you confidence and clarity by uncovering the answers you need, want, and deserve.  
Call us now at 416-884-5100 to get a complimentary, no-obligation quote for all your private investigative needs.